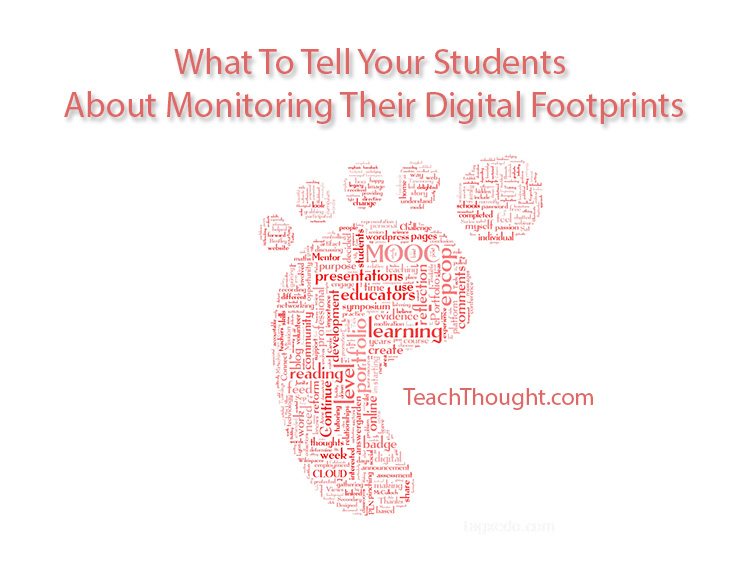 11 Tips For Students To Manage Their Digital Footprints is an interesting read from TeachThought.com and the advice applies as much to us as adults and teachers as it does to students.
Don't know what a digital footprint is?
Simply put, a digital footprint is the record or trail left by the things you do online. Your social media activity, the info on your personal website, your browsing history, your online subscriptions, any photo galleries and videos you've uploaded — essentially, anything on the Internet with your name on it.
The advice includes the obvious, like using privacy settings in Facebook, to less well-known information about how Google records and uses our search history.
I encourage you to have a read and share the information with your students and others as appropriate.